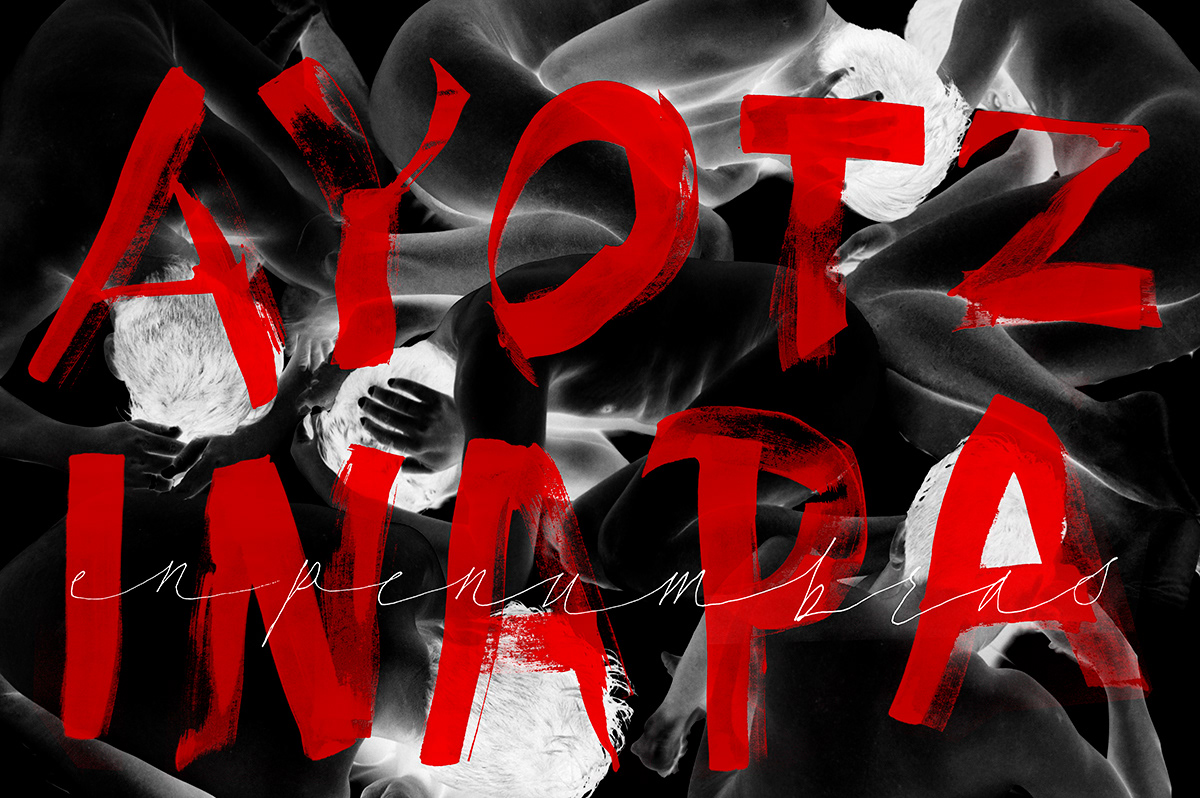 [Click on the image for watching bigger]
 
[esp]
Cartel diseñado para la convocatoria hecha por el maestro Francisco Toledo, el Instituto de Artes Gráficas de Oaxaca, el Patronato Pro Defensa y Conservación del Patrimonio Natural y Cultural de Oaxaca y el Museo Memoria y Tolerancia, para diseñar carteles bajo el tema lamentable y harto conocido de la desaparición forzada de los estudiantes de la escuela Normal Rural 'Raúl Isidro Burgos'.
Cuerpos desnudos, abatidos, repartidos en un horror dantesco en una geografía de sucesos turbia. La imagen que remite a la desaparición de los estudiantes deja verdades en penumbras, ecos de justicia calcinados o bajo tierra, tumbas que se vuelven mas frecuentes que amplían el horror de prácticas en donde el estado está desaparecido, como aquellos restos que no se encuentran, como aquellos hechos que no se logran explicar, hechos todavía escondidos..
 
[eng]
Poster designed for the contest convoked by the painter Francisco Toledo, the Oaxaca Art Graphics Institute, the Pro Defensa and Natural and Cultural Heritage Conservation of Oaxaca Patronage and the Memory and Tolerance Museum, on the sad and known issue of the forced dissapeared of the students from the Rural School 'Raúl Isidro Burgos'.
Naked corpses, fall down, spread in a horror chain of events. The image of the dissapeared students left a darkness impression, echoes of justice, burned or under ground, unknown graves that is becoming normal making the horror unforgettable, in which the governments are vanished, just like the unfounded bodies, as the facts that nobody can certainly explain, still hidden.