Moby Dick
Graphic Design
,
Illustration
,
Print Design
,
2014
Poster, Custom type design and Illustration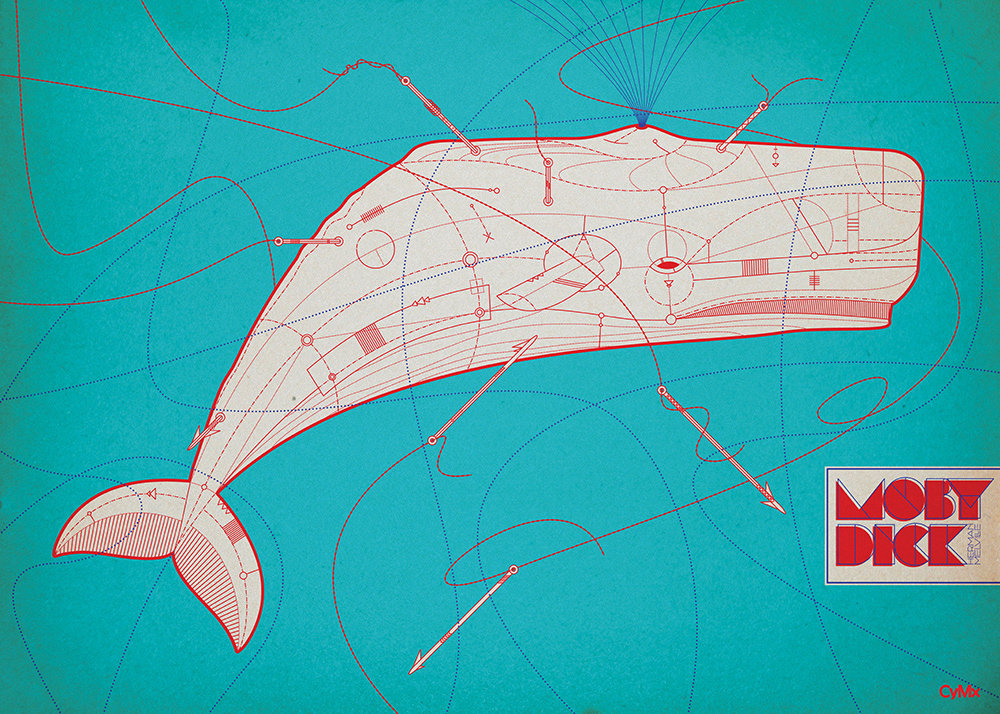 I was invited by my friend Elmer Sosa to collaborate for a thematic collective exhibition in Puebla city, with an illustration under the fantastic Herman Melville's novel 'Moby Dick' concept. There will be another wild and amazing colleagues participating in the exhibition, which I'm feeling honored to be part of.
So I did the un-hunt big white whale Moby Dick, with my body map scheme style and being attacked and undefeated with harpoons in the middle of the sea. There's traces of hard battle into troubled water. I also made a geometric old fashion custom type for the title, also a 50's sans serif style custom type for 'Herman Melville'.