Per aspera ad astra
Graphic Design
,
Calligraphy
,
Typography
,
2016
Tatto design and Print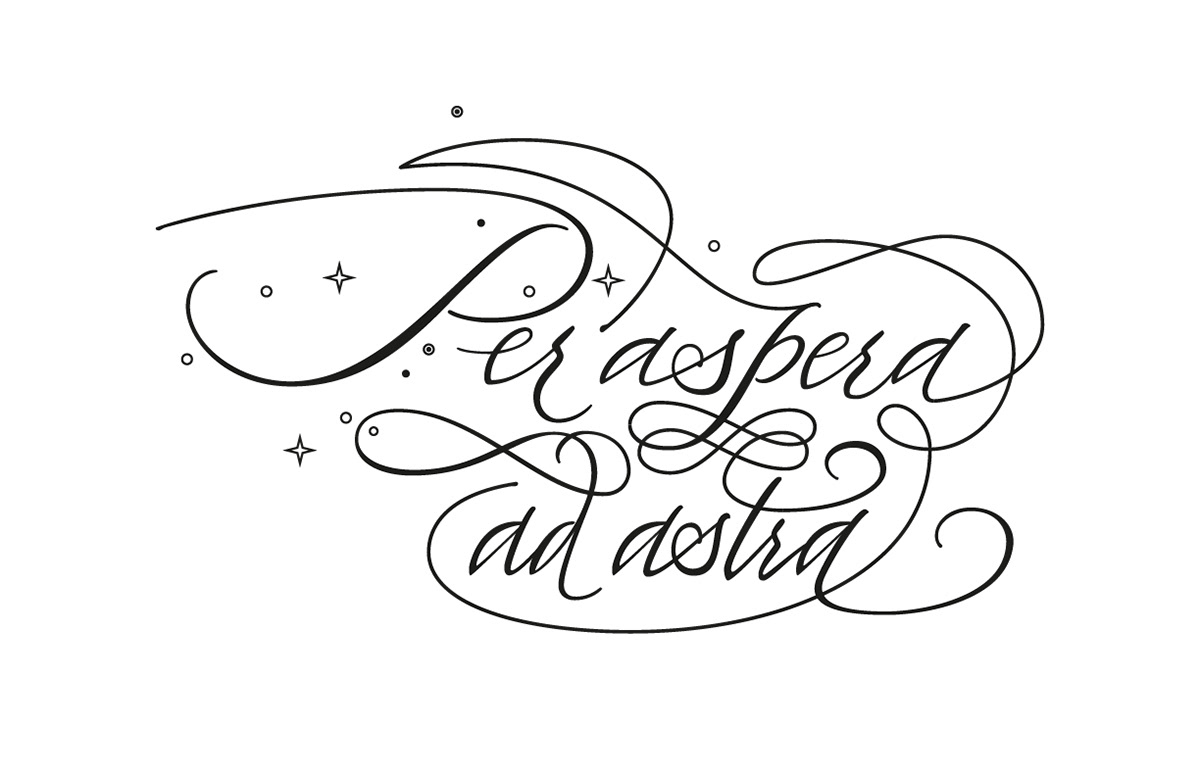 I made this calligraphic design, since I'm making lettering, calligraphy and type design along the years of my career, and since I wanted to design a new personal tattoo, the second one. So I just started to making practice and proofing calligraphy and I just finally got this one that I love. Then surprisingly, a lot of people started to ask if I have prints for this one and I'm producing a silver print versions.
'Per aspera ad astra' is a latin statement that means "Through hardships to the stars" or "Through hardwork the path to victory", which fits a lot of my life in many ways, and it's a beatiful way to making practice of calligraphy, making a cool tattoo for me and also exploring for making new stuff.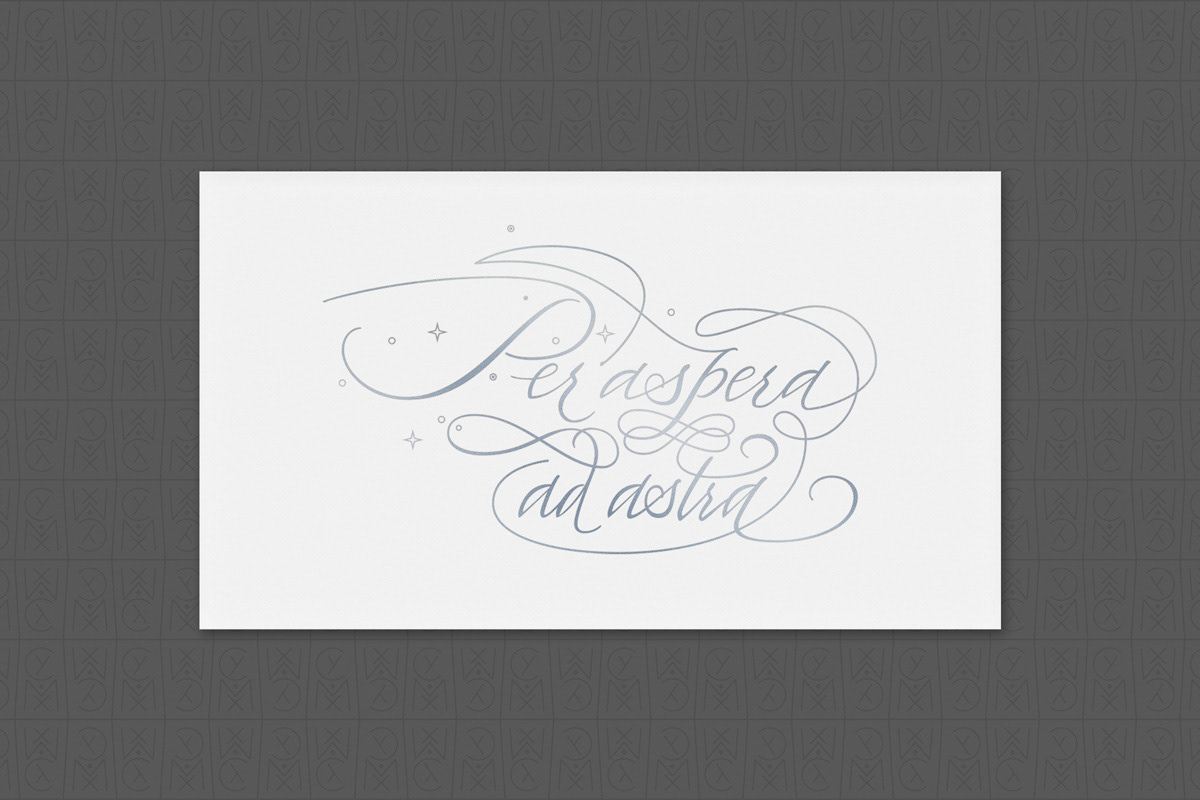 Calligraphy proof before the final version