The inner sound
Art Direction, Film, Illustration
The Inner Sonic Key
2015
Poster design for documentary film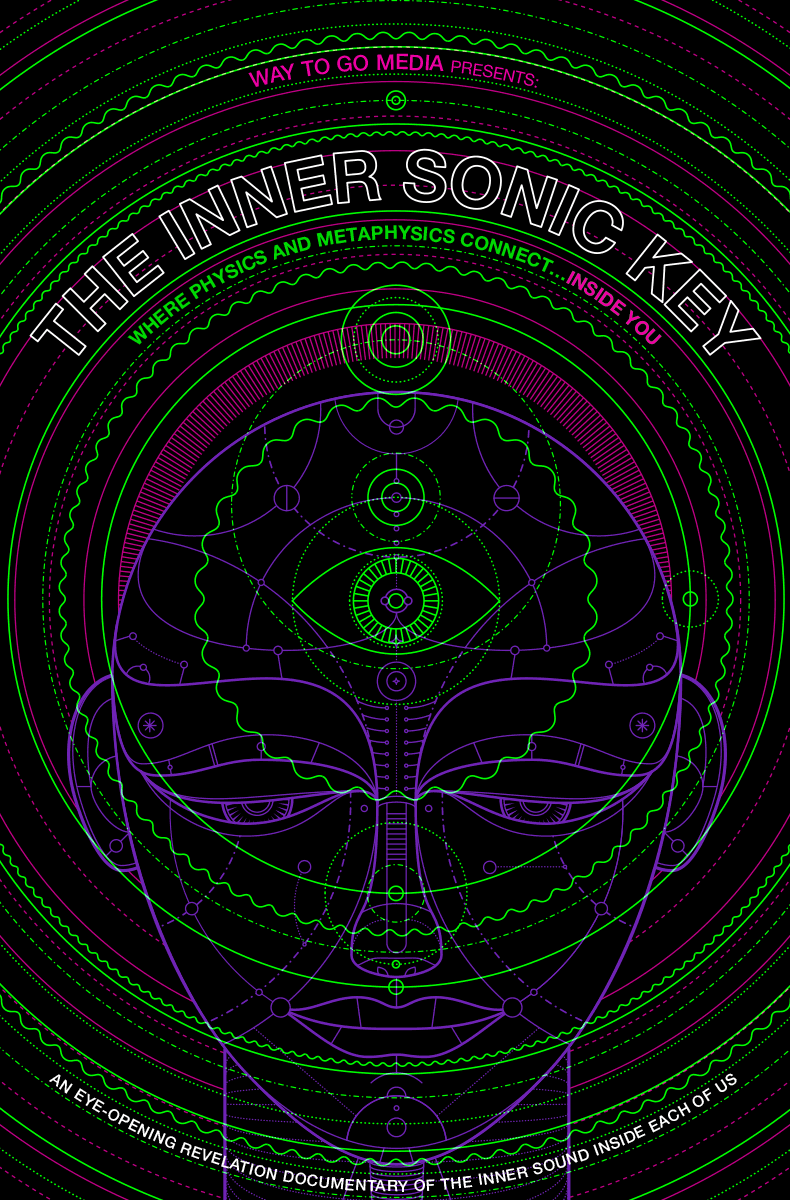 Poster designed for the coming documentary 'The Inner Sonic Key',  which is about a metaphysical vision about the history, development, and evolution of one of the oldest, yet most secret spiritual traditions on the planet. An eye-opening revelation of the inner sound inside each of us, and its accessibility through sound current meditation.
A composition about the senses of sounds inside and outside on us. Three layers are part of it: a concentric circles series as backup of vibration; a face composed in a mystic interpretation of energy, as receiver and transmitter device of the sounds; and an interpretation of sonic richness, the multichannel and a never ending musical intervals. Is a metaphysic interpretation, simple and complex at the same time, scientific and spiritual, old traditions and new age. Everything interacting as one and also as separated. Is a glance like how the sound in the universe is.
*This was not picked as the final choice but is a project that I'm feeling so proud of how was made, think and designed.